Thanks to Stuart Bruce for his review on Chain D.L.K.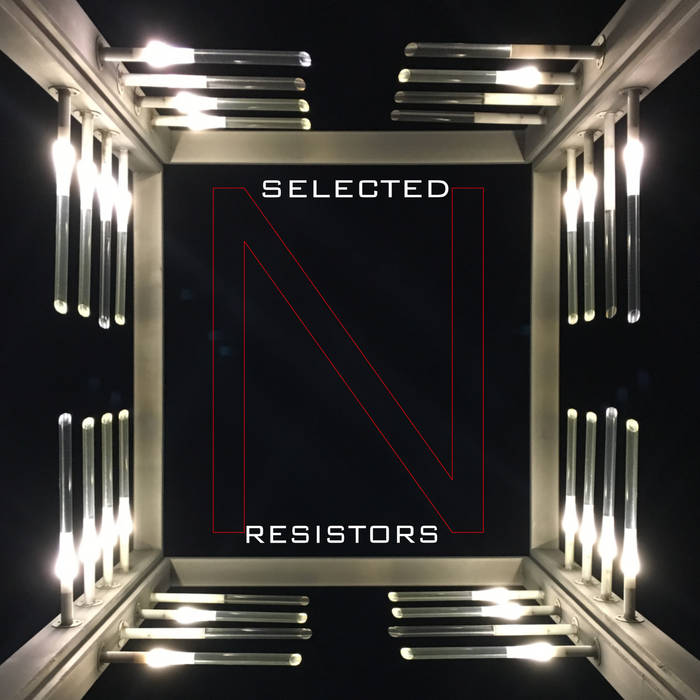 Artist:
Noisebrigade
Title:
Selected Resistors
Format:
Download Only (MP3 + Lossless)
Label:
Der Klang
A compilation of tracks from Maurizio Pustianaz's Noisebrigade project from 2008 through to 2017, selected resistors is a thorough 76-minute pack of instrumental synthwave and synthpop sounds full of warm analogue synth sounds, pads and bleeps bent into making dark, cinematic and brooding music.
There's a broad range of grooves spanning electro and a few different shades of techno, from the heavier Warp Records-esque breakbeat thumps of "I Robot" to the dystopian sci-fi drama of "Chemical Experiment". There's a consistency in how the pure, almost lullaby-like melodic tones play against
Text-to-speech vocals appear sparingly, such as on "Inside Trader" which has a decidedly Kraftwerk proto-electro flavour. The retro flavours are also prominent on "Hierophant's Nebula", which, perhaps due to my own nostalgic make-up, reminds me quite strongly of Keff McCulloch's incidental Doctor Who music of the late 80's- a perky and steady underscore at times.
There's a generous helping of 7 tracks from the "Cathodic Dreams" album, and four completely unreleased tracks, with the rest picked from EP's and various artist compilation exclusives. Despite the decidedly retro-facing general sonic make-up of it, it's interesting to hear how the production values definitely evolve over time, with the later tracks sounding richer and pushing things a little further.
A very pleasant pack that will appeal to anyone with a fondness for analogue electro and synthwave.